Ô Concept: Spa LA CASA / Tübingen, Germany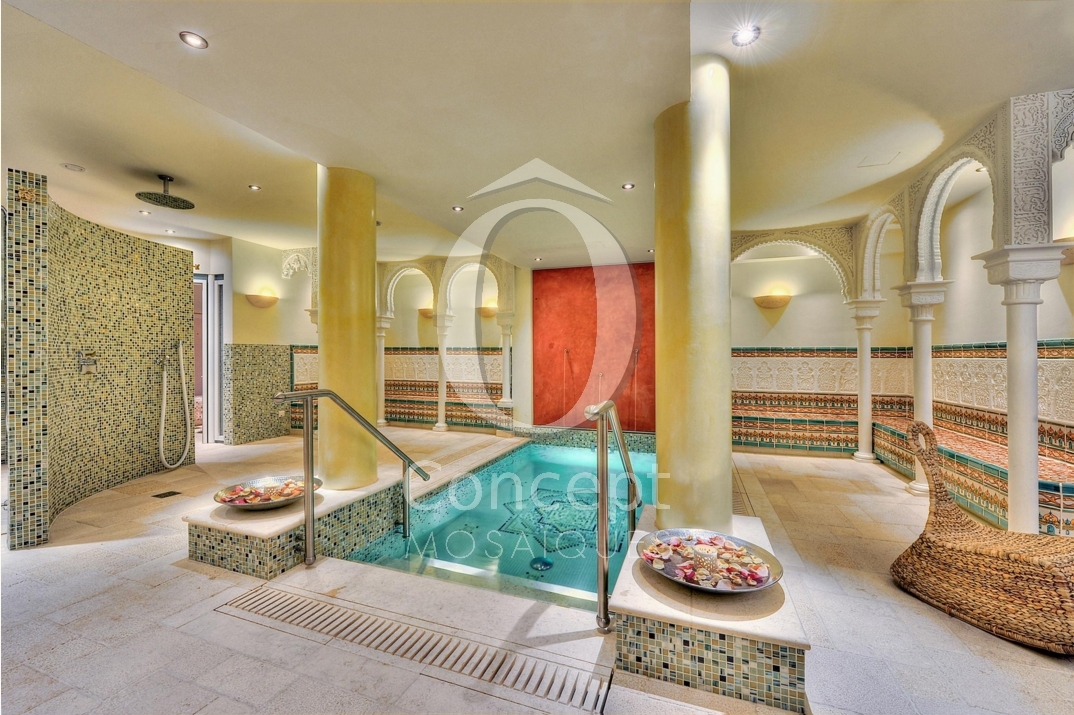 Ô Concept: Spa Hotel with swimming pool and steam room in mosaic
A warm and colorful atmosphere in this 5-star hotel invites you to relax in a completely decorated spa with mosaic creations of Ô Concept. The relaxation pool in refreshing shades of yellow and green with a spring decoration on the wall are reminiscent of a natural bath. In the steam room you find a board "Desert Landscape" made of hand cut mosaic with red blazing colors and camels in search of water in front of the pyramids in 24 carat gold mosaic.
You'll find our glass mosaic creations also on the columns at the entrance, but also on the facade.
The owner, architect Claudia Leuze, managed to bring together different Mediterranean décor styles.
The hotel "Hospederia La Casa" in Tübingen, Germany