Beige mosaic tiles making a green pool by Ô Concept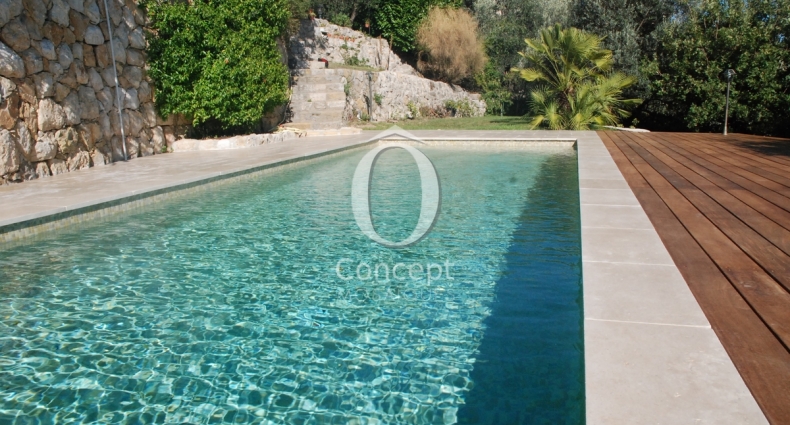 Mix of different beige colours of pool mosaics, beach effect on the steps, a green lagoon water
This covering is very appreciated for the effect of sand beach found on the stairs of the swimming pool and also for the light green natural water which this mix of beige colour brings to the water.
The pool mosaic Beige Sand is made up of a harmonious combination of small tiles in different shades of beige.
To reproduce this beautiful water of the Caribbean islands, the mosaic pool Beige Sable is indicated with its different shades of beautiful beige.
This color is also perfectly matched with the blue of the sky, the reflections are rather intense and the ornamental effect is more than spectacular in daylight as under the moonlight.
 20.OCSable